Hi everyone! I'm FINALLY back! Sorry it's been so long since I've posted...it's been a super busy summer but I think I'm finally getting back on track!
How do you like the new blog design? I love it! Kristin did an amazing job didn't she?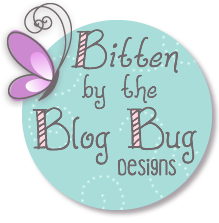 She even created a pug who looks just like my little guy! Can you tell how much I love him (I just HAD to have him on my blog). Kristin was great to work with and I HIGHLY recommend her!
I also have the freebie I promised. It's just a little monster themed roll and color activity. I hope you all enjoy it!
I hope to post on a more regular basis! Thanks for hanging in with me! You all rock! (Wow all 51 of you! When and how did that happen??? You all are SERIOUSLY awesome)! I hope you are enjoying your summer